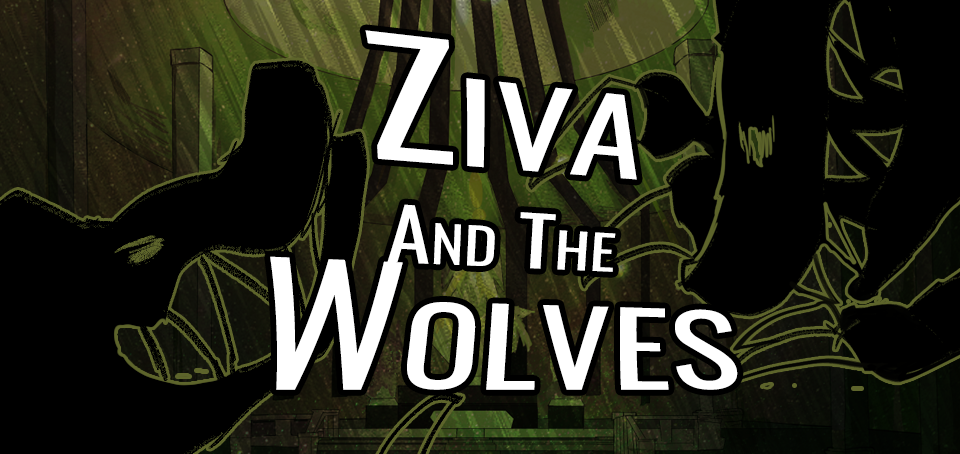 Ziva and the Wolves
A downloadable game for Windows and macOS
---
Ziva is dying. There is no cure.
Two men are looking for a sword that would save the realm. But to wield it would kill them.
This group of three ventures deep into the depths of the Goddess' temple, to find...?
---
A short VN with strategy RPG elements. Two endings with a third secret ending.
Originally conceived for the 2021 Otome Jam and subsequently finished months late with little to no romance.
Made in a span of 5 months with a team of one! (Das me!)

---
Hello everyone!
I've been working hard on this title, which includes my very first srpg programming! (Sob) I didn't have any beta testers so if you hit any bugs PLEASE let me know! I'm planning on updating this with fixes. (I might also implement a dialogue scroll back feature as well as a quit button on the textbox if people want that.)
Thank you so much for checking out my game and I hope you enjoy it! :D
- Heiden
---
For downloads: Choose your operating system.
If you have a slightly older computer AND you have issues with the battles not progressing in the base version, you can try downloading the experimental build. This is only for PC players who don't have the turn end when you move everyone and hit the end turn button. If you don't need it, then just go with the original version.
Thanks!
Download
Click download now to get access to the following files:
Ziva and the Wolves 1.02 PC
127 MB
Ziva and the Wolves 1.02 Mac.app.zip
127 MB
Ziva and the Wolves 1.02 Experimental PC
127 MB
Comments
Log in with itch.io to leave a comment.
This game was really interesting. The setting was pretty dark and the characters were all unique. I really like Ziva and understand her reason for not being fond of the sword. Rok and Dimas's conflicting reasons for having the sword was also interesting and really put me into a dilemma on choosing who to give the sword to. The gameplay complemented the story by being a tactics rpg genre. Enjoyed this game and hope you continue making more!
Thank you so much for playing! And for recording your playthrough. Glad to hear you enjoyed it!
All your favorite tragic fantasy tropes bundled into one short game that can be finished within an hour. A smart and concise contemplation on the price of honor and legacy.

Thank you so much for playing!! I'm really glad to hear it resonated with you. It was weirdly fun to write this one, even if so much is happening on screen, haha.
This game is so solemn and thoughtful! Really menacing, creepy atmosphere that draws you in and is well-complemented by the intensity of the art style and the music :D Really Makes You Think about tough decisions with no simple answers, cycles of anger and sacrifice and tragedy, and making a choice for you.

I especially enjoyed the sprite art and the battle animations <3!!!
Aw, thank you!!
I'm so glad to hear that the main themes of the work are coming through. It was fun and cathartic to write this one. I always find fictional media that deals with tough decisions (especially ones in which there really isn't a right answer) to be very comforting. When things are so messy in the real world, seeing only perfect versions of lives can feel suffocating, in a way.
Thank you so much for playing!! :D :D